Wide-area map
Komagane city is located at the center of Japan so that you can either access from Narita International airport or Chubu International Airport.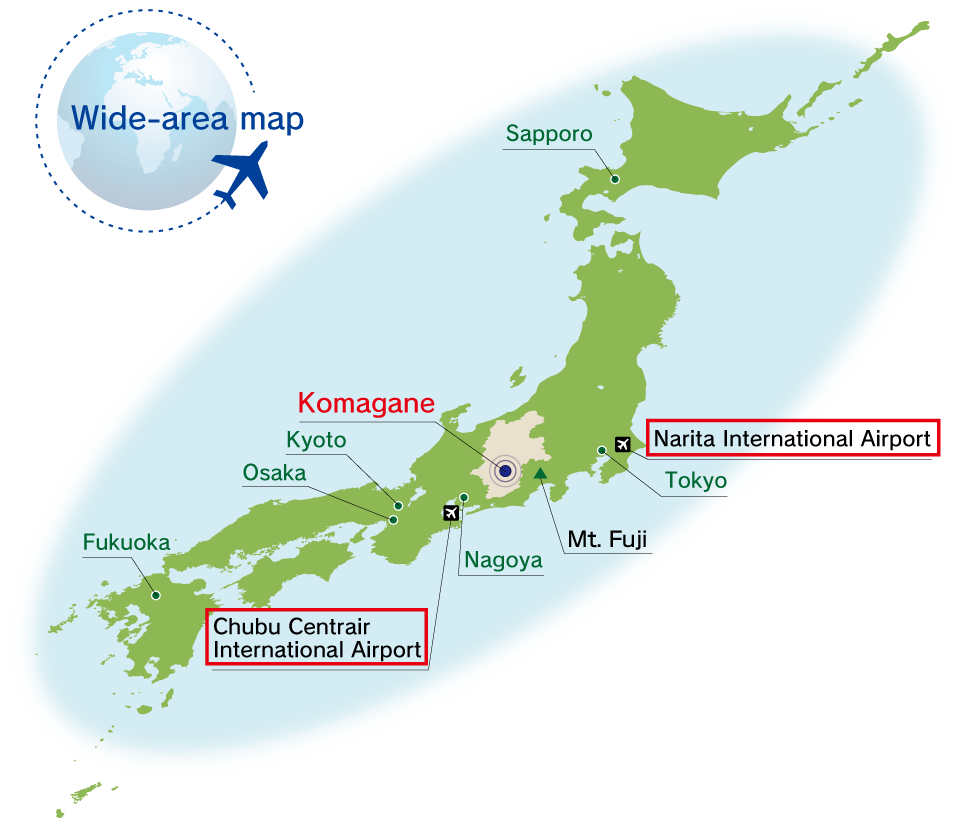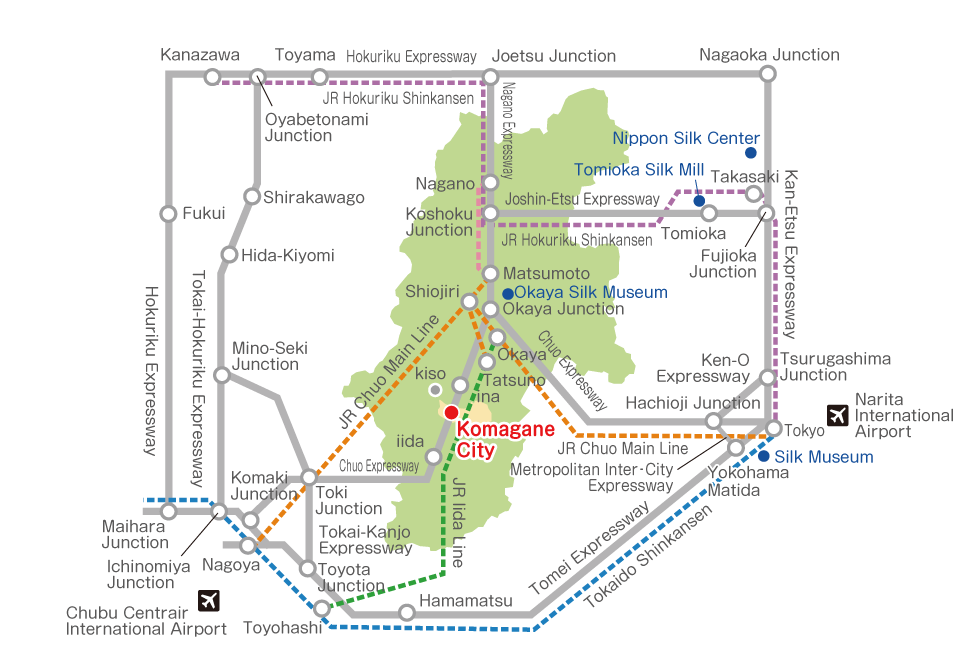 Access from Airports
By Highway Bus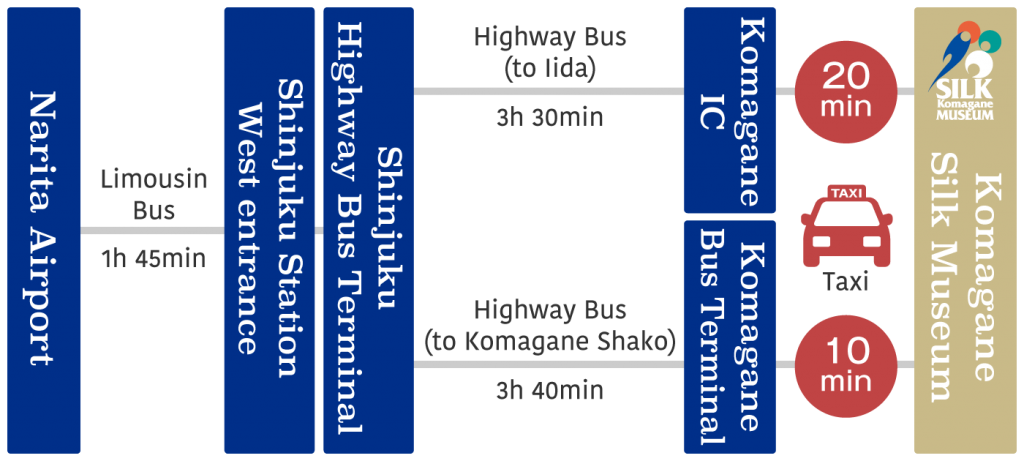 By Train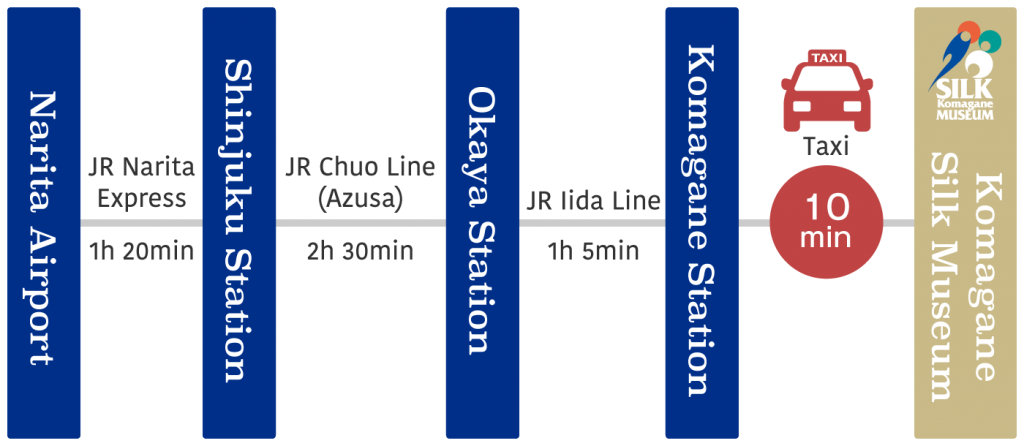 By Highway Bus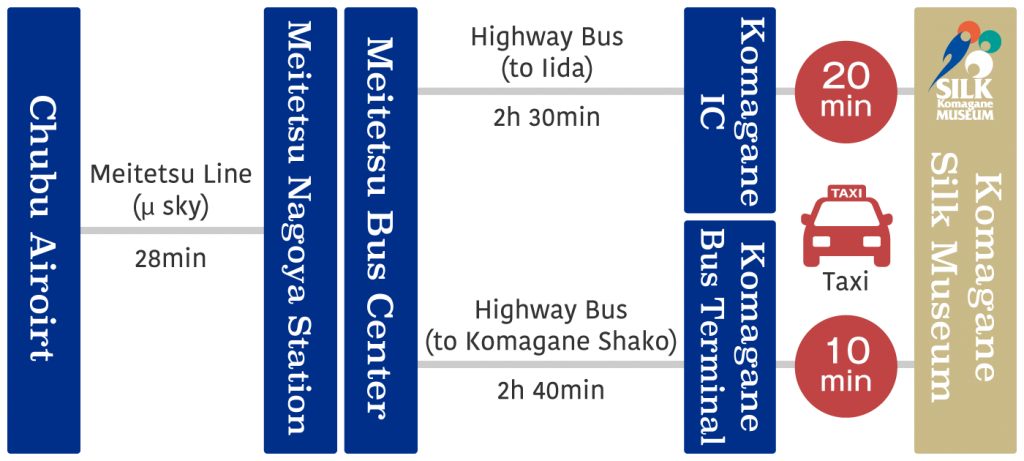 By Train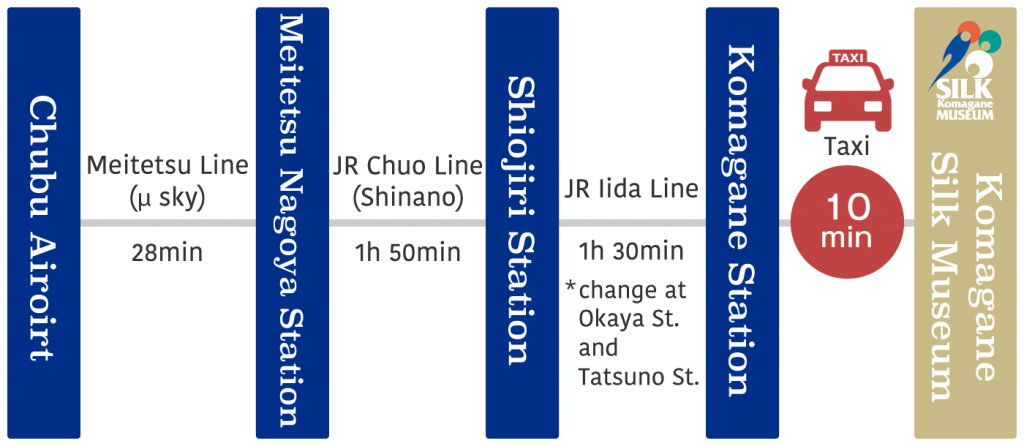 Detailed map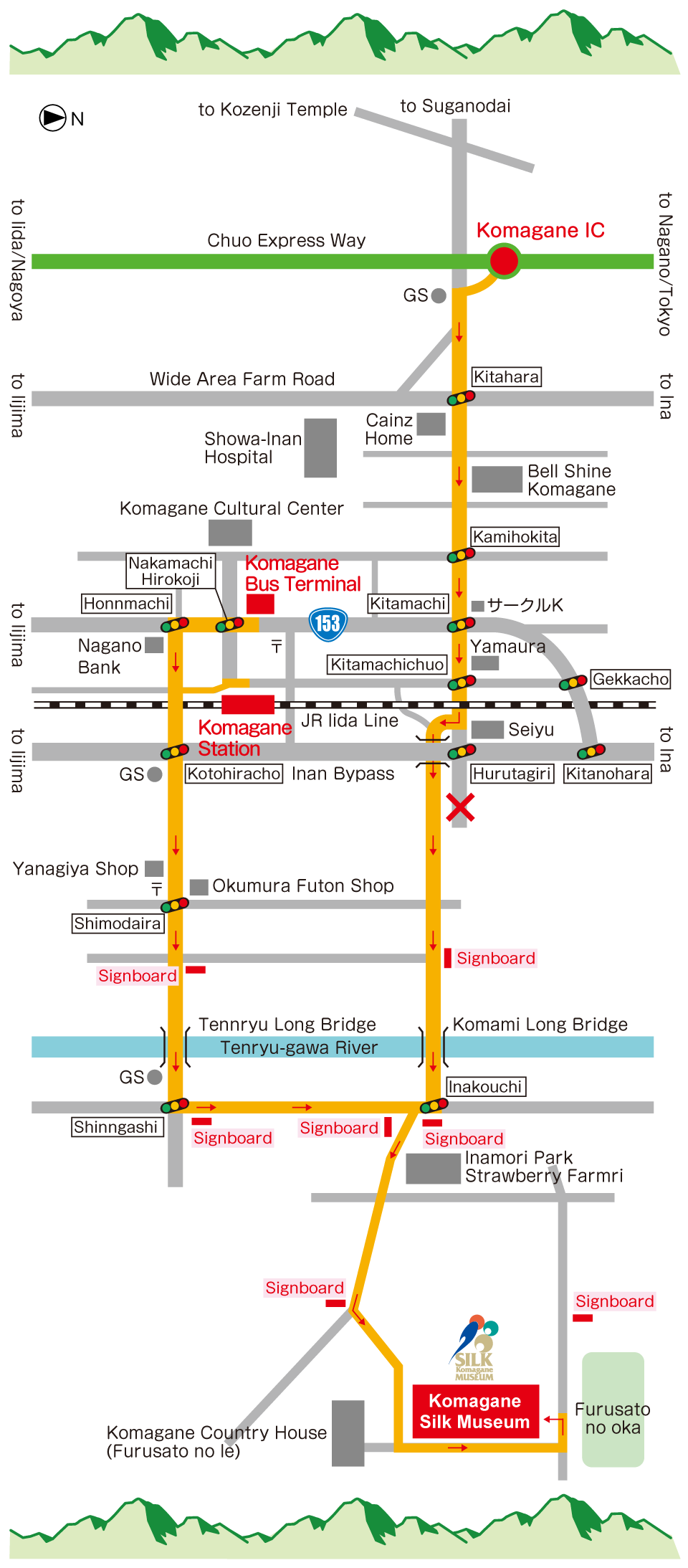 Google Map
Sightseeing Spots
Cuisine in Komagane
Komagane Sauce Kat...
This dish, popular across Japan, consists of big pork cutlets flavored with a secret sauce and placed atop rice and crispy cabbage.
Shinshu Soba
Shinshu buckwheat noodles have a delicious local flavor. This is made possible through the combination of the climate of the Komagane Highlands, the pure snowmelt of the Central Alps, and local highly skilled noodle makers.