The Komagane Silk Museum
The Ina Valley, spreads from north to south along the Tenryu River which begins from Lake Suwa, is a beautiful place with magnificent views of the Japanese Central Alps to the west and the Southern Alps to the east which contain mountains as high as 3000 meters. The Silk Museum exhibits the history of sericulture which once was a major industry of the Ina valley, with historical machines and equipment, a giant model of a silkworm which shows its physiology and ecology, the most recent research on silkworms, as well as actual silkworms themselves.
History of sericulture in Komagane
This area is the southern part of Nagano prefecture. It gets very cold in winter but doesn't have much snow. Overall, the inland climate makes this valley pretty warm. Surrounded by high mountains and having not much flat lands for rice cultivation, farmers grew other crops and vegetables in stead. Mulberry trees, the leaves of which are food for silkworms, were also grown from long ago. A maximum number of 70~80% farmers farmed silkworms and produced about 10% of the raw silk of Nagano prefecture.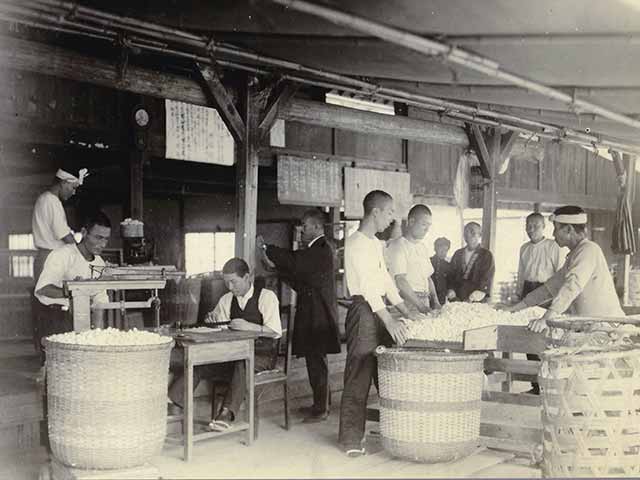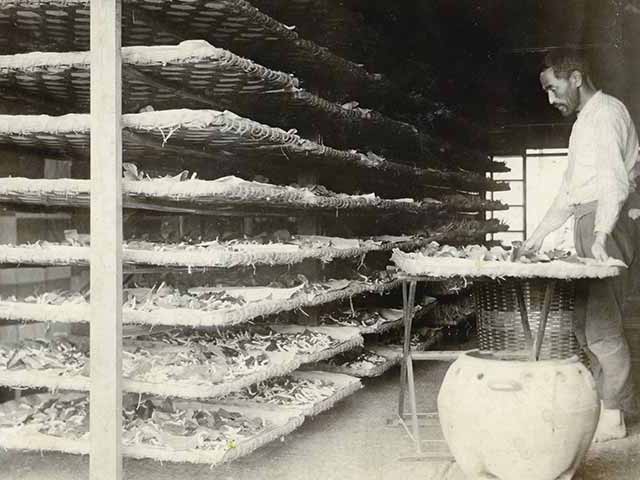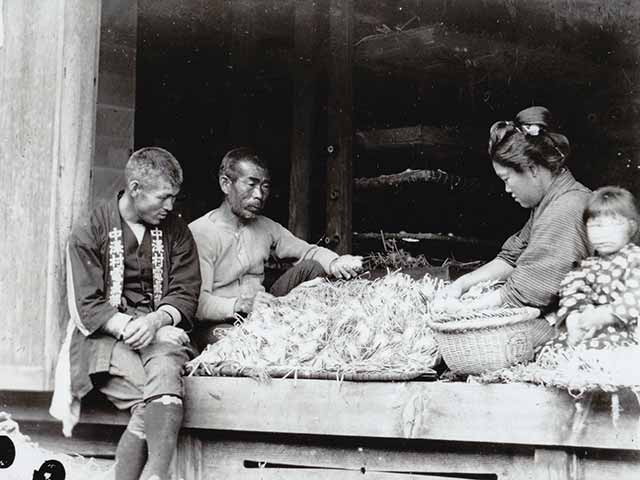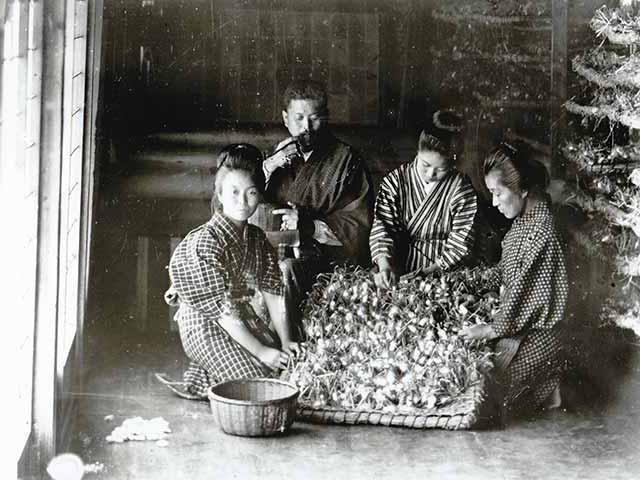 This room exhibits an automatic reeling machine and silk inspection equipment used at Ryusui-sha Union who helped the development of sericulture in the Ina valley. It also exhibits traditional silk farming equipment, reeling equipment, looms, a giant model of a silkworm, different kinds of cocoons, panels of the research on physiology and ecology of silkworms. You can also see farmed living silkworms through out the year.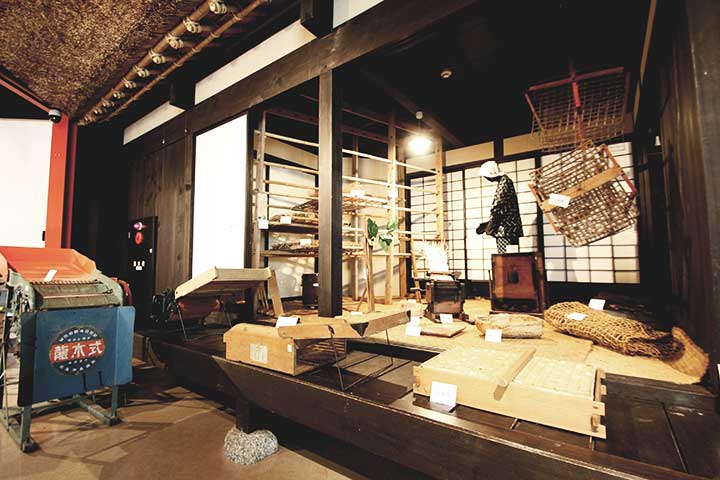 Restored silk raising farmer's house of Ina valley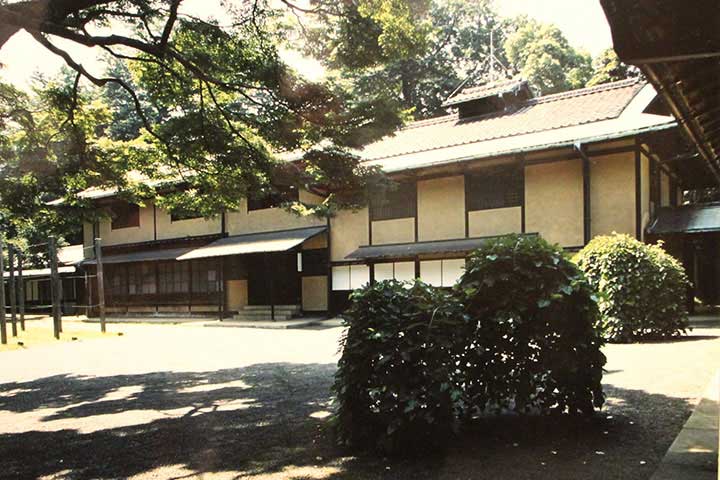 Silk farming of the Imperial Family (photo panel)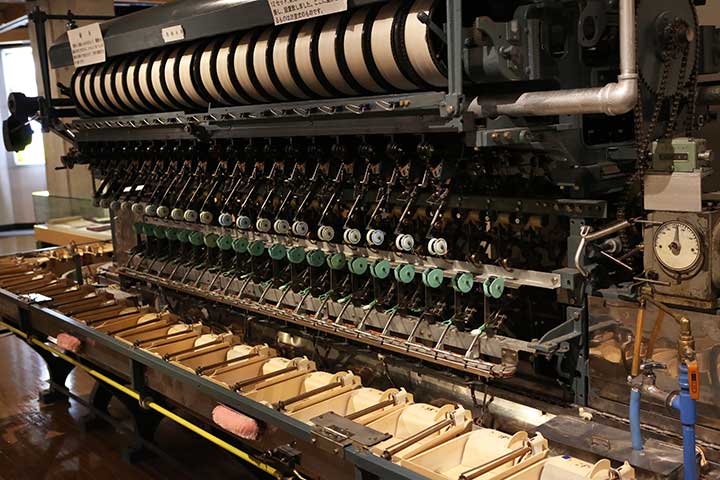 Automatic reeling machines used by Ryusui-sha (part of the machine)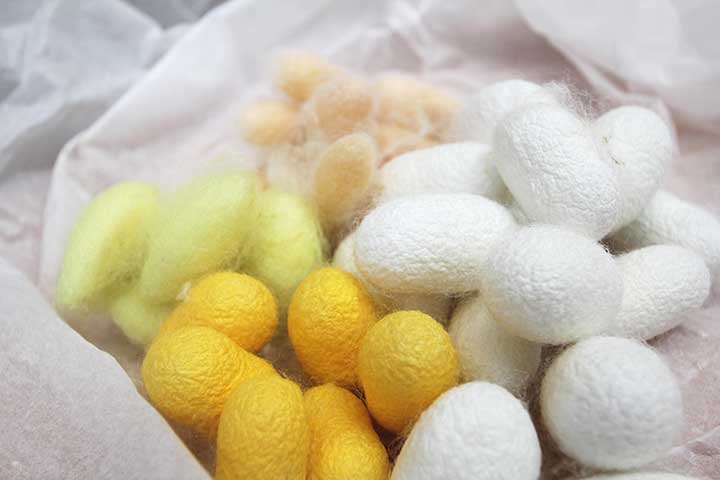 Different kinds of cocoons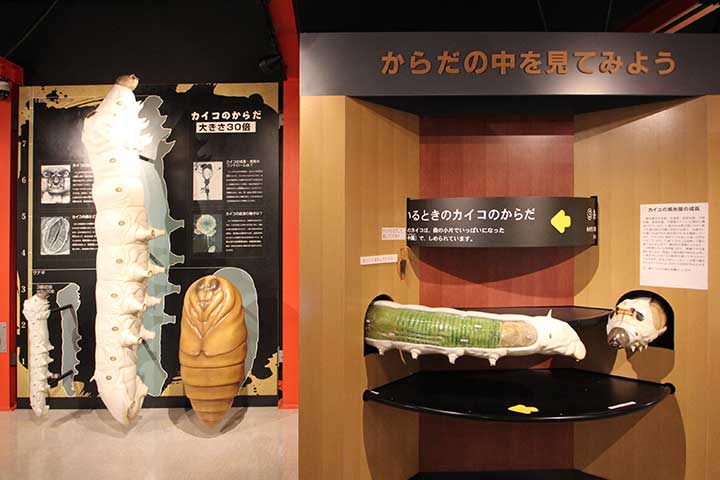 Giant model of silkworm / Rotating model of silkworm anatomy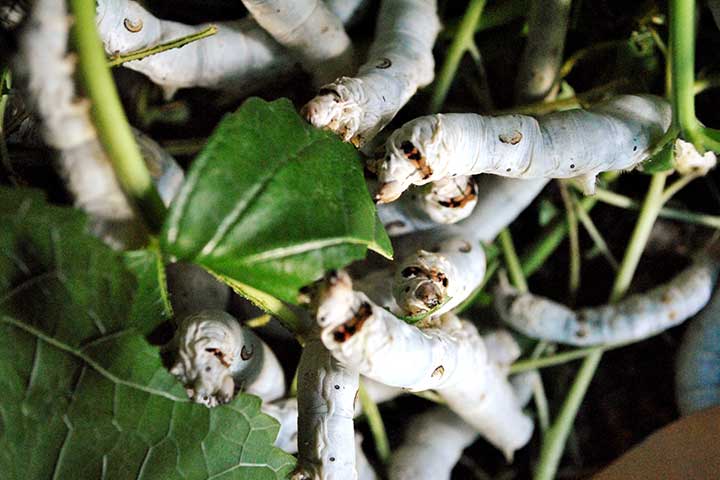 Farmed silkworms
Mini Video Theater
You can watch some videos about life of silkworms, history of sericulture, etc.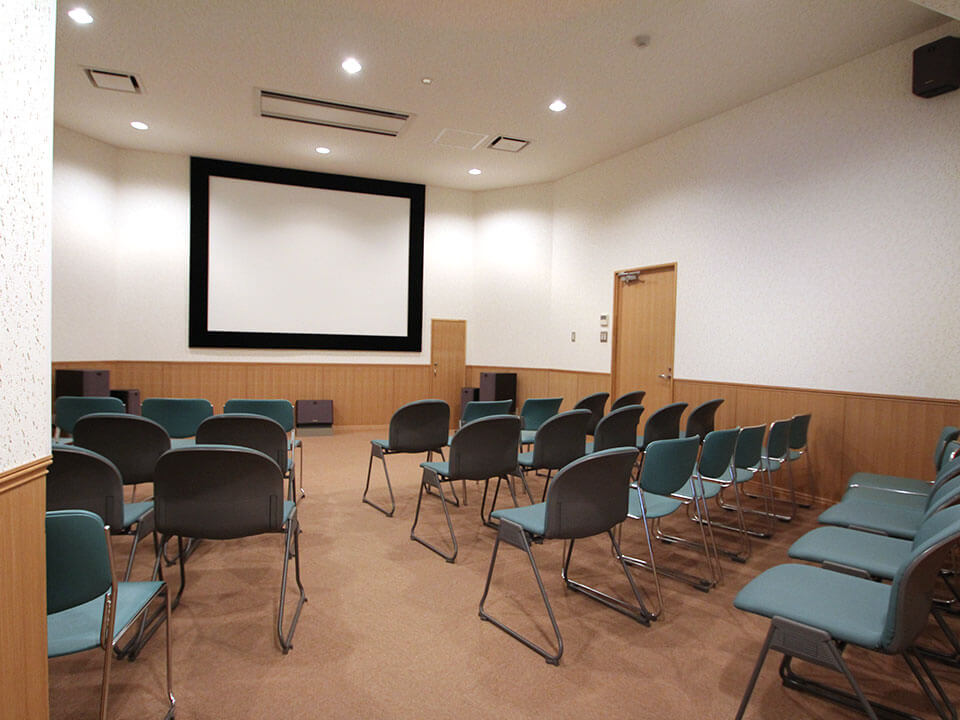 CONTENTS
Strange world of silkworms (18 min)
History of Ryusui-sha (27 min)
Silk road in Kami-Ina (11 min)
Silk farming of the Imperial Family (30 min)
Komagane sight seeing guide (12 min)
Reference Room
You can read our book collection and statistical datas about sericulture.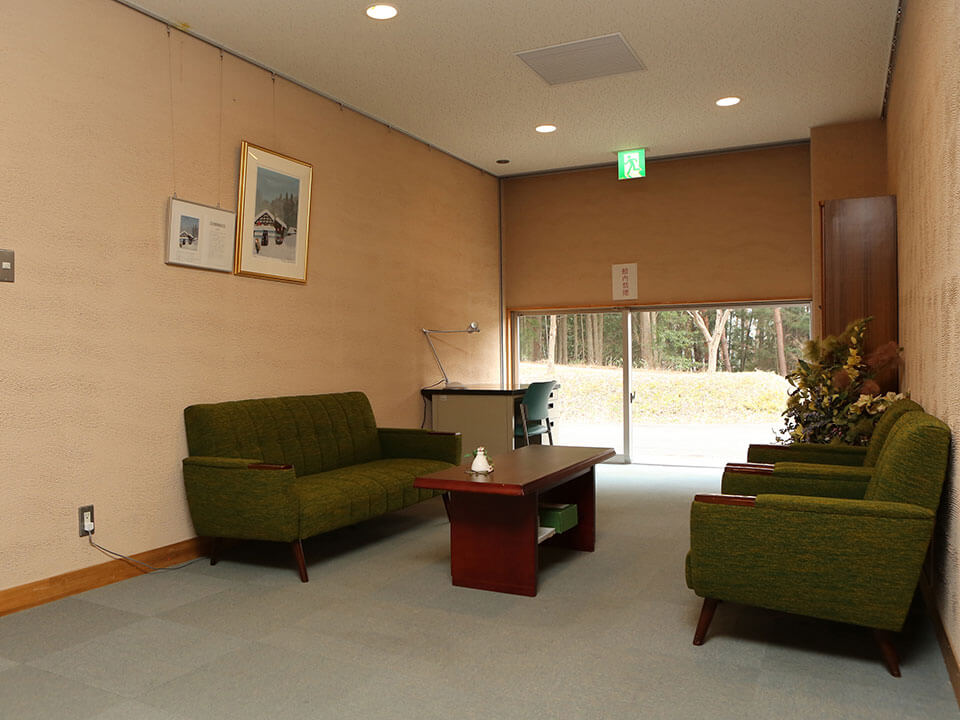 Special Exhibits
We have special exhibits 3 times a year with various themes including"Cocoon craft exhibition""Hand woven silk crafts by modern artists"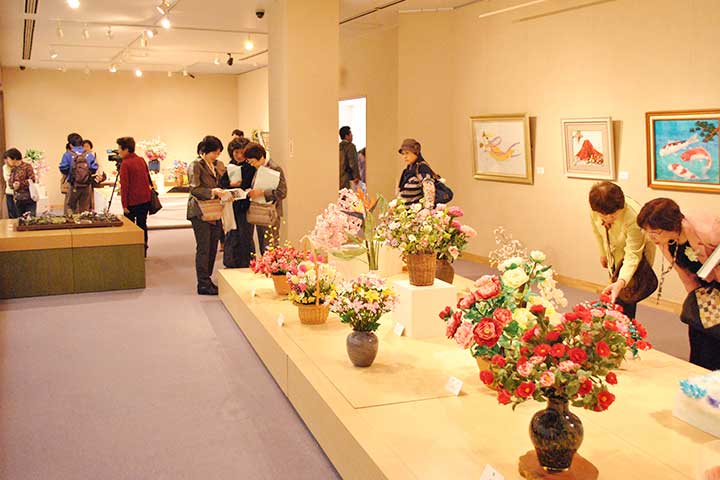 Spring : Cocoon craft exhibition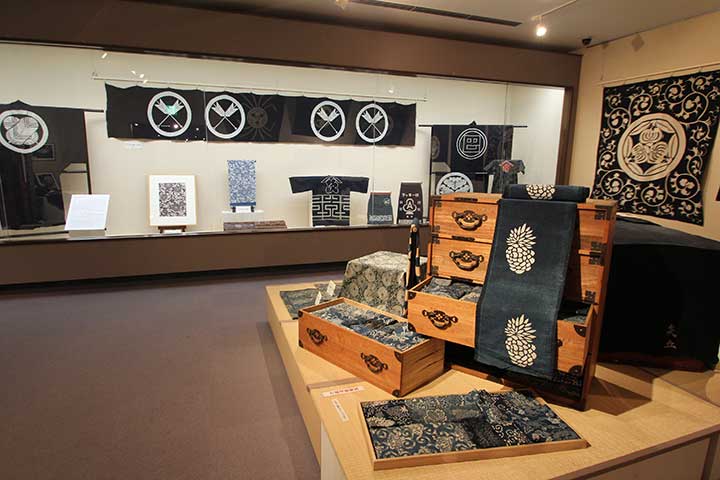 Summer : Various themes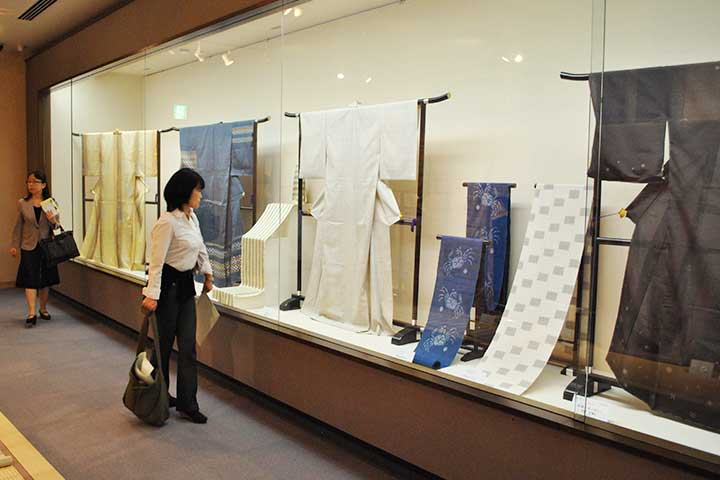 Autumn : Hand woven silk crafts by modern artists

You can try cocoon doll making, cocoon flower brooches, indigo dyeing, rag rug making.。